For participants from the Chinese-speaking regions, there is a special course held once per season known as the RyuuuTV Special course. This course includes fun Japanese language lessons conducted in Chinese, along with anecdotes about common mistakes made by study abroad students.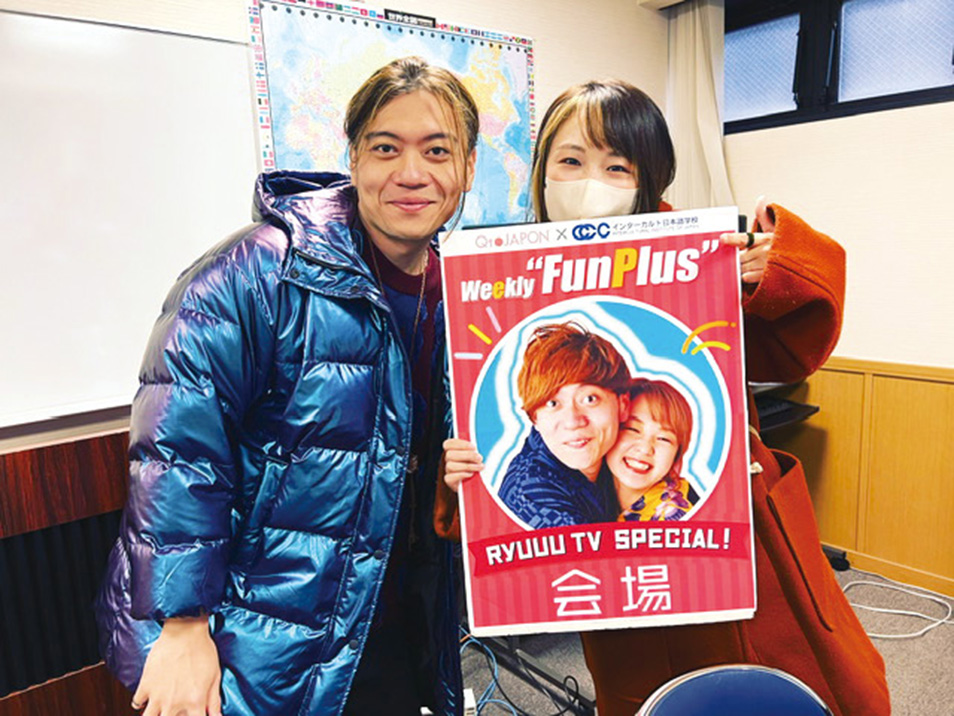 RyuuuTV / 學日文看日本(https://www.youtube.com/@RyuuuTV)
Ryuuu TV/ 學日文看日本 is a YouTube channel run by Ryu, a former study abroad student from Malaysia, and Yuma, his adorable Japanese wife who studied at Taiwan's Shizuoka University during her time at Ibaraki University. Based in Japan, their channel's theme revolves around "uncoverable and astonishing Japanese culture and its allure." They share various aspects of Japanese culture, including intriguing spots, food, travel, and immediately usable Japanese conversations, all communicated in Chinese. The channel's hosts, Ryu with his amusing shifts between gentleness and high energy, along with the cheerful and innocent Yuma, have captured the hearts of Chinese-speaking individuals who love Japan. Their channel currently boasts over 1.82 million subscribers. Recognized by YouTube as a top influencer in the field, they are renowned for their ability to share content from Japan to Taiwan, Hong Kong, and other regions. Within WeeklyFunPlus, Ryu serves as a special instructor at InterCult Japanese Language School, teaching enjoyable Japanese lessons in Chinese during various activities.
*During his student days, Ryu also served as a reader model for QtoJAPON, the informational magazine of Cute Japan.