「Night Tokyo」

Finally, we're celebrating the 10th chapter for this corner where we introduce you the inner and unknown parts of Tokyo.
Tonight, let's go to the famous restaurant in Shibuya where you can enjoy fishing and eating!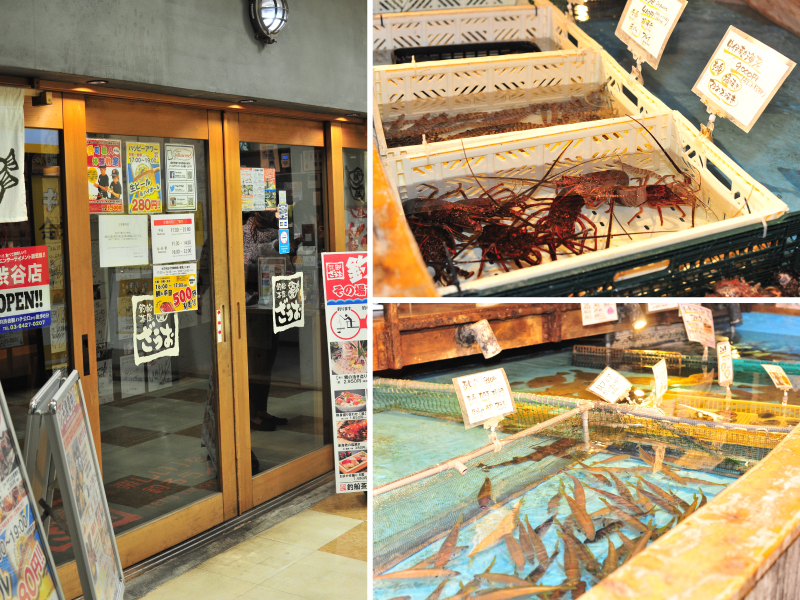 You can fish here?!
The uniqueness of this place is what makes it interesting!
Rumor has it that this restaurant is interesting, so we decide to go and visit 'Fishing Restaurant Zauo' at Shibuya Koen-dori. Once you step into the restaurant, you will find a huge fish tank where you will fish. Well, we didn't think fishing inside of a building is possible…。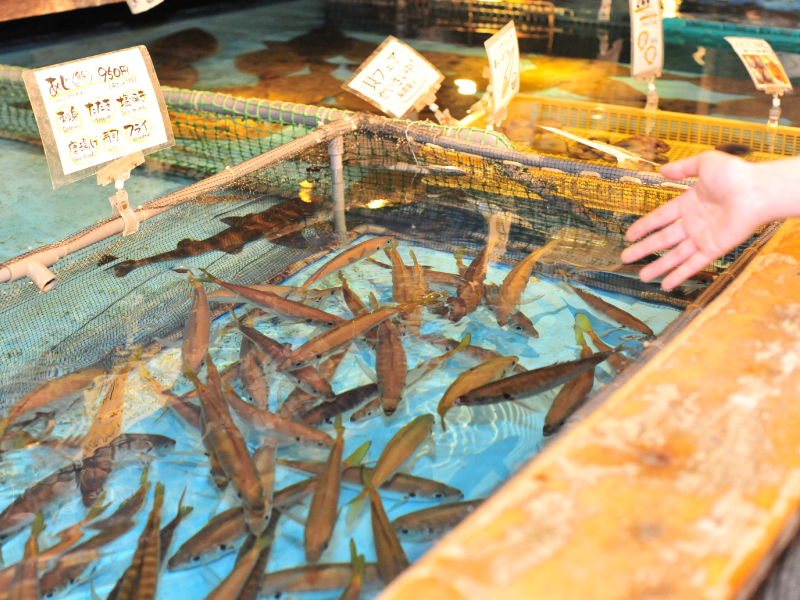 Although surprised, we immediately borrow some fishing rods and begin aiming at a school of horse mackerel. The fishes are separated based on specimen and you can find almost ten types of fishes including Japanese flatfish, red snapper and many more. "For the horse mackerel, you'd have to fish as if your hooking the needle onto the fish!" said the staff. And thanks to the advice, we manage to catch one!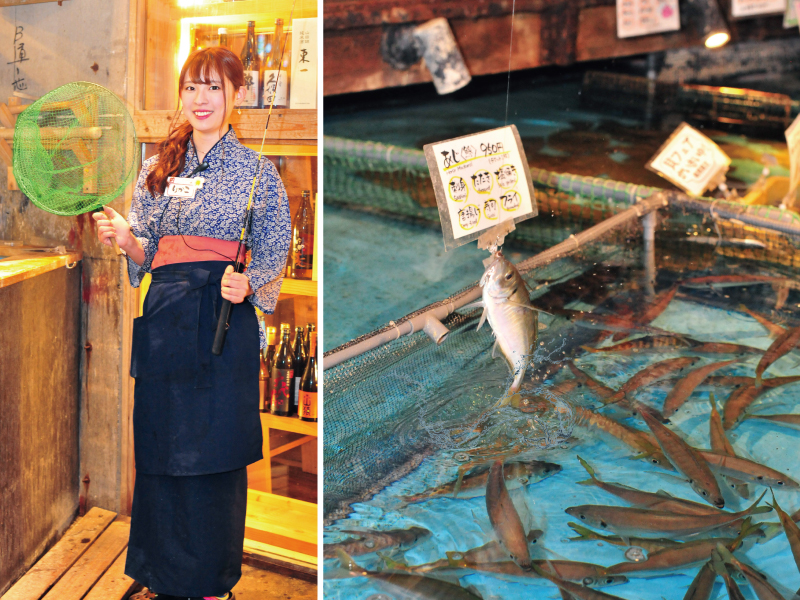 After fishing, the chefs will prepare the dish however you want, be it sashimi or grilled with salt. Finally, the horse mackerel is presented to us in three portions of sashimi. The meat feels firm and fresh as it was just swimming in the tank a while ago. There is no smell and it tastes superb. They also have a wide selection of drinks and of course, you can order as usual without having to fish yourself. So, why don't you enjoy some fishing tonight at Shibuya?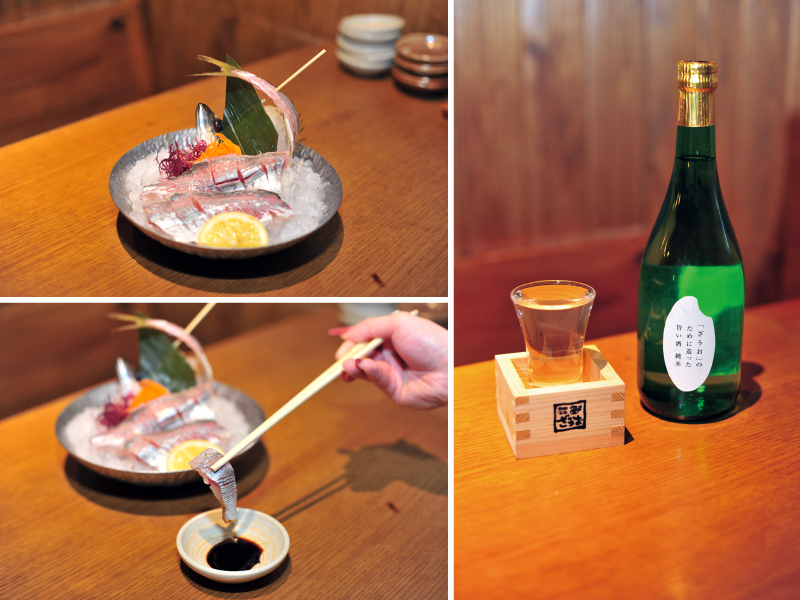 The restaurant we visited Fishing Restaurant Zauo
Business hour: Mon-Fri: 5.00 pm to 11.00 pm, weekend and holiday lunch hour: 11.30 am-2.30 pm, weekend and holiday dinner hour: 4.00 pm- 11.00 pm