"And there is where the mysterious island exists silently on its own." Let's take a walk at Yokosuka & Sarushima, the uninhabited island on Tokyo Bay.
'Dobuita Street' which represents this town got its name from a sheet of iron plate placed on top of Dobu River that flows in the middle of the street a long time ago. Well-known as the place of origin of embroidered baseball jacket, you will find a nostalgic 'retro' ambience surrounding this particular town. Here, you can take part in a cruise ship tour perfect for the upcoming season and it will take you to an uninhabited island called 'Sarushima' (Monkey Island).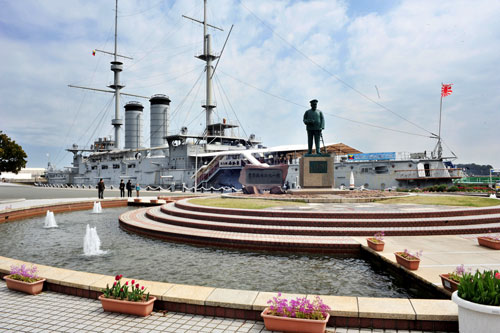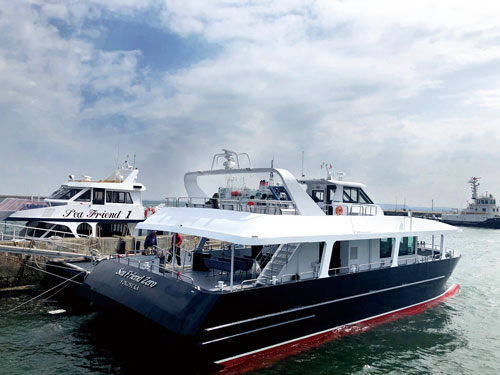 A cruise ship that can fit up to 240 passengers.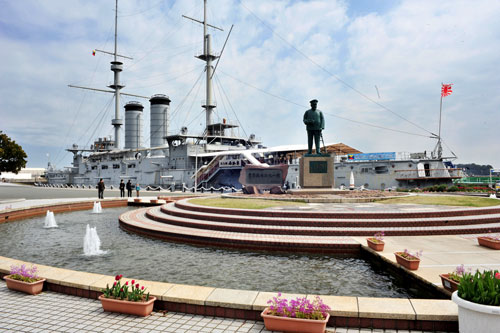 It takes 10 minutes to arrive at Sarushima through cruising.
SARUSIMA
Previously, the island was used as a battery and the base of Tokyo Bay defense team during the Edo period. With barracks, powder magazines, brick tunnels which are rare in Japan and other man-made structures left on this natural fortress, the harmonization of civilization and nature here reminds people of the movie 'Castle in the Sky'. During summer, you can swim on the beach or enjoy having BBQ party. You can even plan any type of activities here while surrounded by the untouched nature. This might be the biggest charm of Sarushima.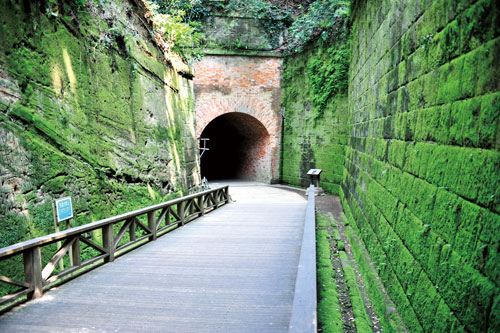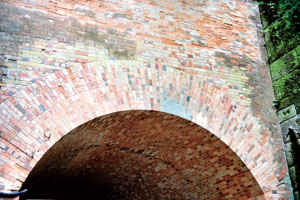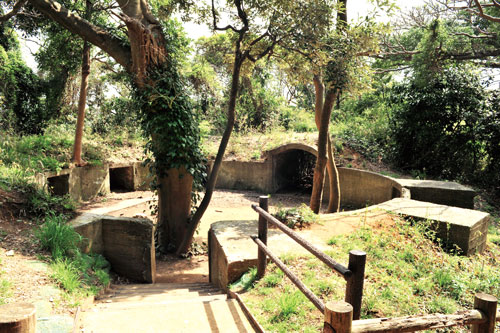 A rare tunnel in Japan created based on Flemish bond.
The mark of the Anti-Aircraft Cannon mounted here proves that this island used to be a fortress.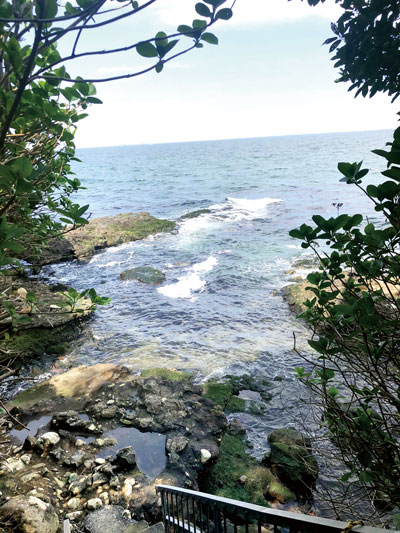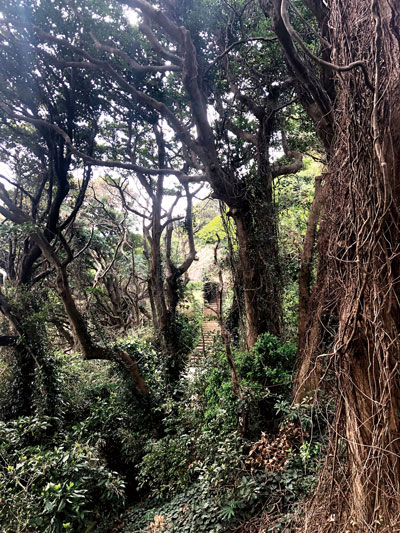 Catch a glimpse of the calm waves through the gap between trees.
The glorious nature and trees that attract everyone's attention.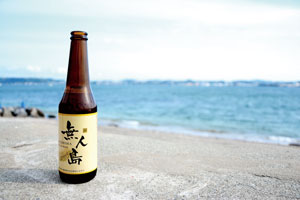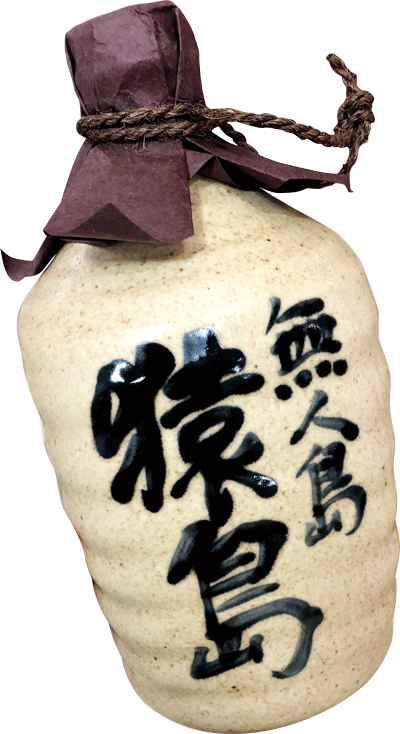 After having fun at Sarushima, come back to the town area and enjoy the famous local gourmet. As American troops getting themselves adapted to the everyday life here at Yokosuka, naturally you will find more and more restaurants serving dishes from foreign countries as well. 'Navy curry' which originated from Japanese Maritime Self Defense Force (JMSDF) might also be the dish that represents this town. American miscellaneous goods stores, clothing stores selling military uniform, and jazz bars- Yokosuka is indeed filled with stores that will easily attract your attention. Well, maybe it is a good idea to go on a 1-hour journey from the city to visit Little America.
 YOKOSUKA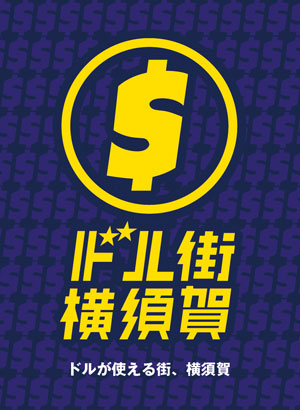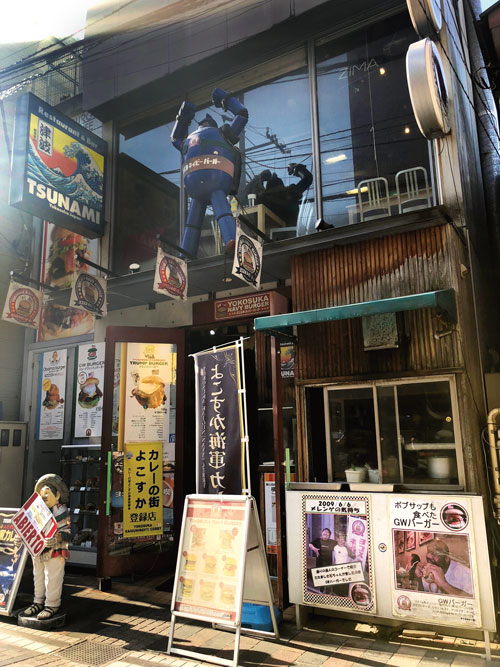 Located nearby the American military base, this famous street is a rare location in all of Japan that accepts American dollars.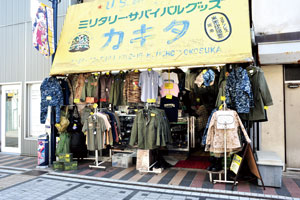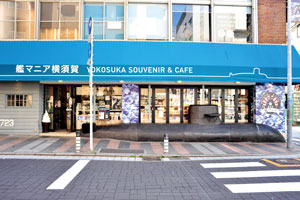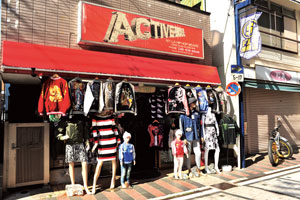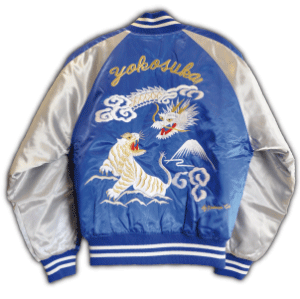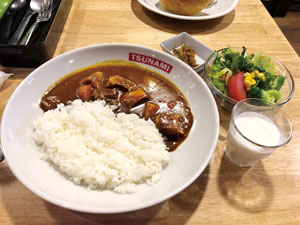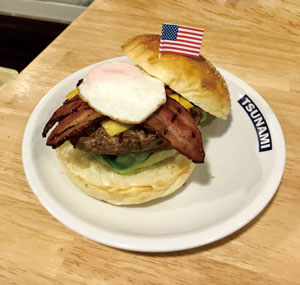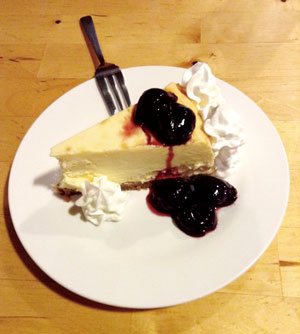 ① Yokosuka Navy Curry (with salad and milk) 1,200 yen (tax included)/ $12
② George Washington Burger (580 g) 1,500 yen (tax included)/ $15
③ Yokosuka cherry cheesecake 700 yen (tax included)/ $7